An enthusiastic FAM Group from Spain operated by TCI in association with Turkish Airlines enjoyed their exploration of Nepal.
The highlight of their trip was their visit to Pokhara. Pokhara is the second largest city of Nepal after Kathmandu. It is the most popular destination in Nepal, and known as the tourist capital. Three of the ten highest mountains in the world can be viewed from here. It is also the base for the Annapurna circuit for trekkers. Pokhara, by its name, means a city of lakes and ponds, as there are numerous beautiful lakes where you can enjoy tranquil boat rides with stunning scenery.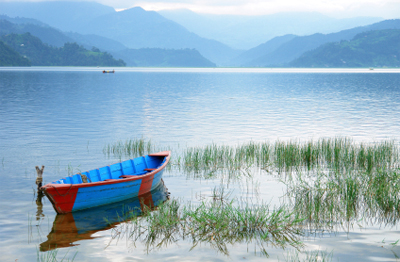 There are two major notable hilltops in Pokhara that serve as a perfect getaway, the World Peace Pagoda at the southern shore of Fewa lake and Sarangkot, a beautiful hill at the north-west part of Pokhara. The latest attraction of Pokhara is paragliding. Now you can paraglide from Sarangkot over the famous Fewa Lake and land at the bottom of the city. Other adventure sports in Pokhara include canoeing, base diving, kayaking, mountain biking and rock climbing.
One of the tourist attractions in Pokhara is Lake Side, a small part of the city famous for its ultra-modern restaurants and night clubs. Lake Side is the place to be if you want to experience the night life of Pokhara. There are numerous pubs, clubs and discos here to give you the taste of nightlife of Pokhara.
The group enjoyed the experience, specially a cooking demonstration, and hoped to be back for more!